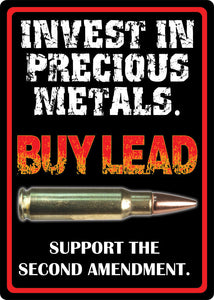 "Invest in Precious Metals - Buy Lead" Western Tin Sign
A humorous way of conveying a serious message at the same time tin sign. Still your 2nd Amendment right for now.
12" x 17" tin sign features rolled edges, embossed features, and durable weatherproof finish. Includes pre-punched corner holes for mounting.