Belt Buckles
Posted by 99MediaLab Collaborator on
 Western Style Buckles
Western-style buckles come in many shapes and designs but they generally fall into one of two primary categories. There are the western belt buckle and the cowboy/cowgirl buckle.
Everybody uses a belt at one time or another, and for the most part, people are casual about their belts. But some folks are very serious when it comes to their buckle.
Take the cowboy and cowgirl: For them, it's a statement…more than just something to hold up their trousers. Their buckle is a form of self-expression and a symbol of achievement.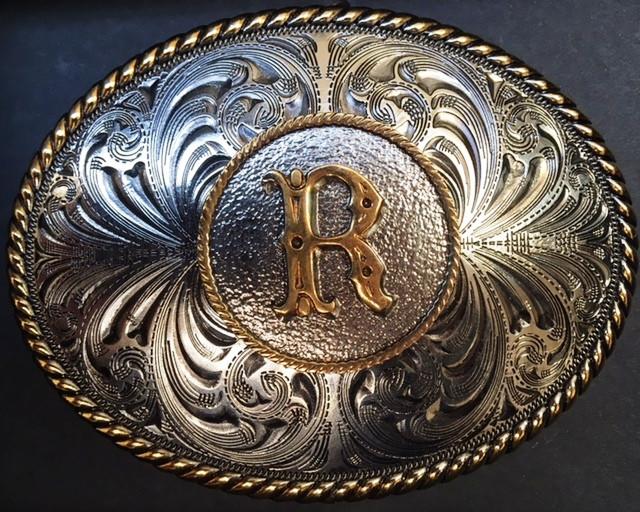 The cowboy/cowgirl buckle of choice most often displays images of the rodeo. Buckles with images of bull riders, barrel racers,calf ropers, and bronc busters are seen on the rodeo performer,the enthusiast,and the ranch-hand.Whatever your specialty or favorite event is…there's a buckle for you to wear proudly.
And you can pick a rodeo champ out in a crowd. He's the one with a solid gold buckle adorned with precious stones or turquoise.
 Western Country Buckle
The other top variety of the belt buckle is the western or country buckle. This differs slightly from the cowboy style in that the images found on these represent a wide range of country and western interest beyond the rodeo.
It's an artfully designed buckle engraved with images and symbols representing the wearer's favorite hobby, favorite state, favorite pickup truck, or any other aspect of the great outdoors.
 A person can express his or her faith, their love of nature, that they enjoy hunting and fishing…any statement can be made with the western belt buckle.
The bottom line is that the western-styled belt buckle is more than just than a piece of apparel. It's a personal statement: It says, "this is who I am!"
Country singer, Lyle Love it put it very distinctly;
"If someone gives you a belt buckle, it's like a piece of jewelry. It has the same sort of emotional significance. It would be something you would intend to keep forever."
And, with the holidays quickly approaching, belt buckles make an excellent gift item for that cowgirl or hunter on your Christmas list. Shucks, even a lot of city folk enjoy the uniqueness of the western themes found in western-style belt buckles!
---
Share this post
---
---