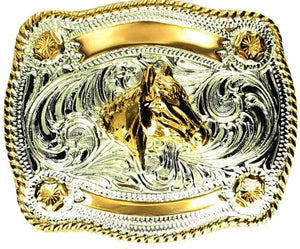 Children's Trophy Silver Buckle
Made by Crumrine, this Silver Buckle features TUFF Guard protection. This protective coating guarantees the finish and craftsmanship of our buckles. 2-1/4" x 3" Ready for Personalized Engraving. Click here to select an event figure (shown is Barrel Racer):
EVENT IMAGES
Not all images are available, only those on the dropdown menu above.