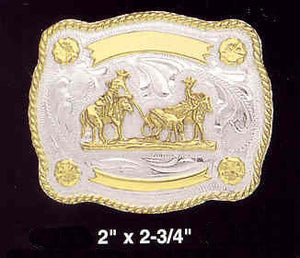 Children's Trophy Silver Buckle
Our trophy buckle is made by Crumrine, this Silver Buckle features TUFF Guard protection. This protective coating guarantees the finish and craftsmanship of our buckles. Ready for Personalized Engraving. Not all images are available, only those on the drop-down menu (shown is Med.Team Roper).
Dimension: 2" x 2-3/4"