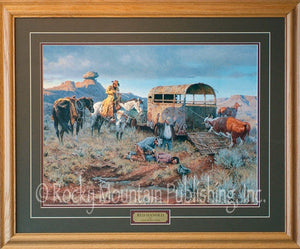 "Red Handed" Western Framed & Matted Print by Clark Kelley Price (24" x 30")
Renowned western artist Clark Kelley Price uses vivid colors and imagination in depicting this scene of a cattle rustler getting caught "Red Handed".
Ships framed and matted as shown.
Allow 2 weeks for shipping.   24" x 30"