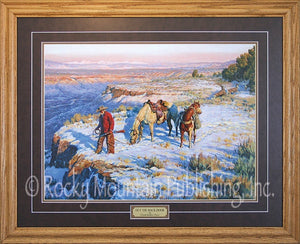 "Out the Back Door" Western Framed & Matted Print (24" x 30")
This wintry scene by renowned western artist Clark Kelley Price shows a hunter debating his exit plan as some deer behind him are retreating into the woods.
Artist: Clark Kelley Price
Ships framed and matted as shown with a glass front.
Allow 2 weeks for shipping
24" x 30"