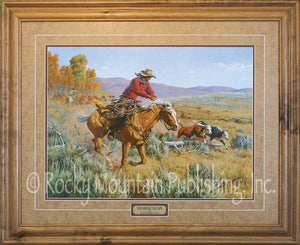 "The Great Escape" Western Framed & Matted Print (24" x 30")
In this imaginative western scene by renowned western artist Clark Kelley Price, a couple of little dogies sneak away from the herd and don't get too far before getting caught. Artist: Clark Kelley Price Ships framed and matted as shown with a glass front.
Allow 2 weeks for shipping 24" x 30"